In the sales field, "Yes Men" are a rarity. More often times than not, the number of unanswered calls and emails, plus hostile prospects, far outnumber the number of deals closed. Handling the negativity can at times be difficult to cope with. When left unchecked one' judgement may get clouded before depression kicks in.
Maintaining a positive mindset is the best way for one to approach such circumstances. Indeed, this applies to everyone in the sales field. Motivation is essential for everyone; whether you're in in the upper echelon or the lower level of sales. No one get's spared by the malaise of negativity.
Most managers are aware of this and often try to issue cash incentives as a means to motivate the workforce. While such moves are effective to some degree, they don't properly solve the main issue at hand. Throwing money at a problem can only take one so far. In the end, there's always the need to further dissect the topics and get to the root cause.
Motivational sales quotes are incredibly effective at delivering the right kind of punchlines to inspire creativity. Successful businesspeople think tanks and leaders around the world are renown for their use of specific mantras to help them get by. We've compiled a handy list of 101 Motivational Sales Quotes that can be put to good use and also be tweeted within a click!
101 Motivational Sales Quotes
1. "The secret of getting ahead is getting started." – Mark Twain [Click to Tweet]
2. "Well done is better than well said." – Benjamin Franklin [Click to Tweet]
3. "You miss 100% of the shots you don't take." – Wayne Gretzky [Click to Tweet]
4. "You can't build a reputation on what you're going to do."- Henry Ford [Click to Tweet]
5. "Whatever you are, be a good one." – Abraham Lincoln [Click to Tweet]
6. "Fortune favors the bold." – Virgil [Click to Tweet]
7. "There is little success where there is little laughter" – Andrew Carnegie [Click to Tweet]
8. "What we dwell on is who we become." – Oprah Winfrey [Click to Tweet]
9. "Innovation distinguishes between a leader and a follower." – Steve Jobs [Click to Tweet]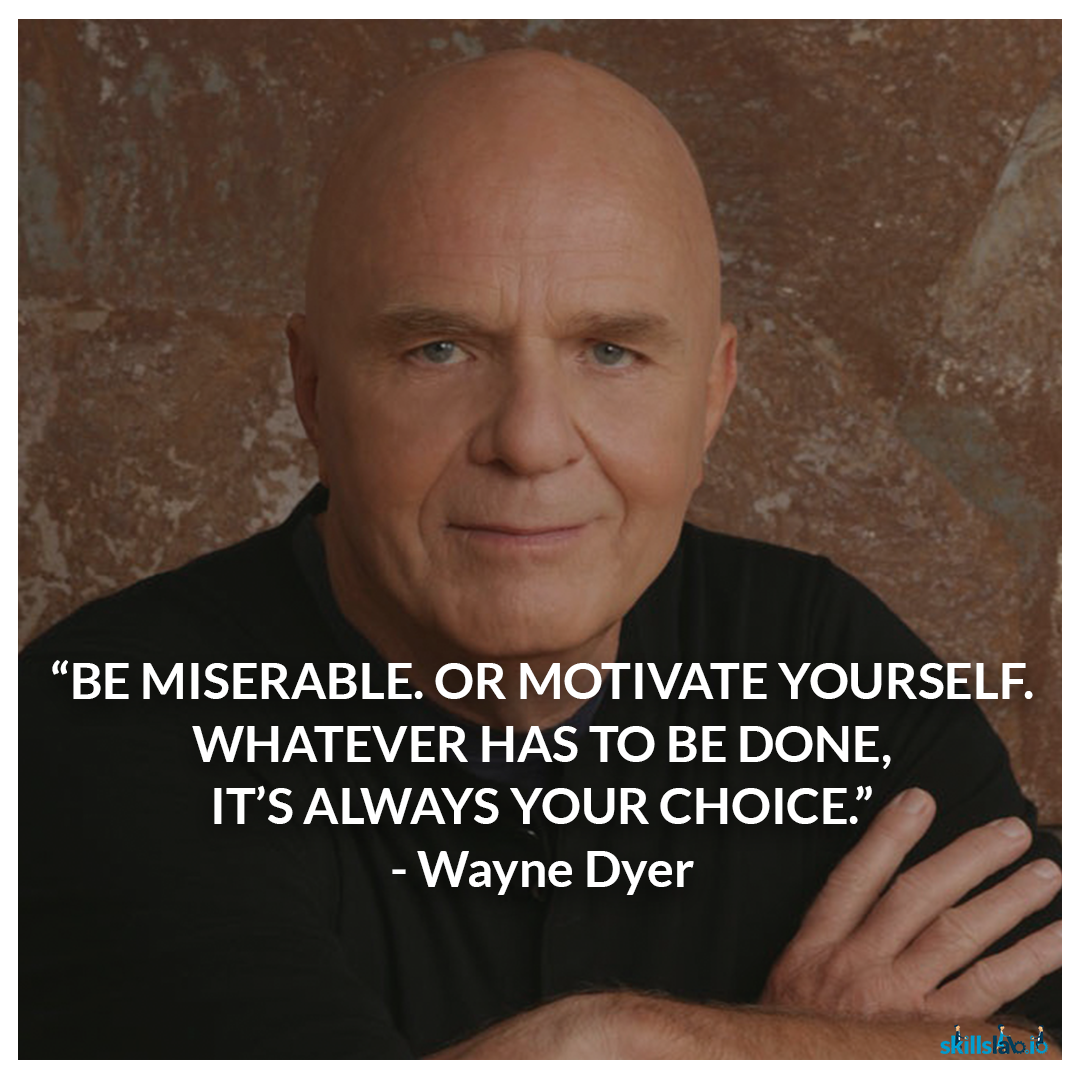 10. "Be miserable. Or motivate yourself. Whatever has to be done, it's always your choice."- Wayne Dyer [Click to Tweet]
11. "Learn the rules like a pro, so you can break them like an artist."- Pablo Picasso [Click to Tweet]
12. "If you're going through hell, keep going" – Winston Churchill [Click to Tweet]
13. "Great things are done by a series of small things done together" – Vincent van Gogh [Click to Tweet]
14. "Life shrinks or expands in proportion to one's courage" – Anais Nin [Click to Tweet]
15. "The most difficult thing is the decision to act, the rest is merely tenacity. The fears are paper tigers. You can do anything you decide to. You can act to change and control your life; and the procedure, the process is its own reward." – Amelia Earhart [Click to Tweet]
16. "It is not necessary to do extraordinary things to get extraordinary results." – Warren Buffet [Click to Tweet]
17. "The difference between try and triumph is just a little umph!" – Marvin Phillips [Click to Tweet]
18. "Most people think selling is the same as talking. But the most effective salespeople know that listening is the most important part of their job." – Roy Bartell [Click to Tweet]
19. "If you're not taking care of your customer, your competitor will." – Bob Hooey [Click to Tweet]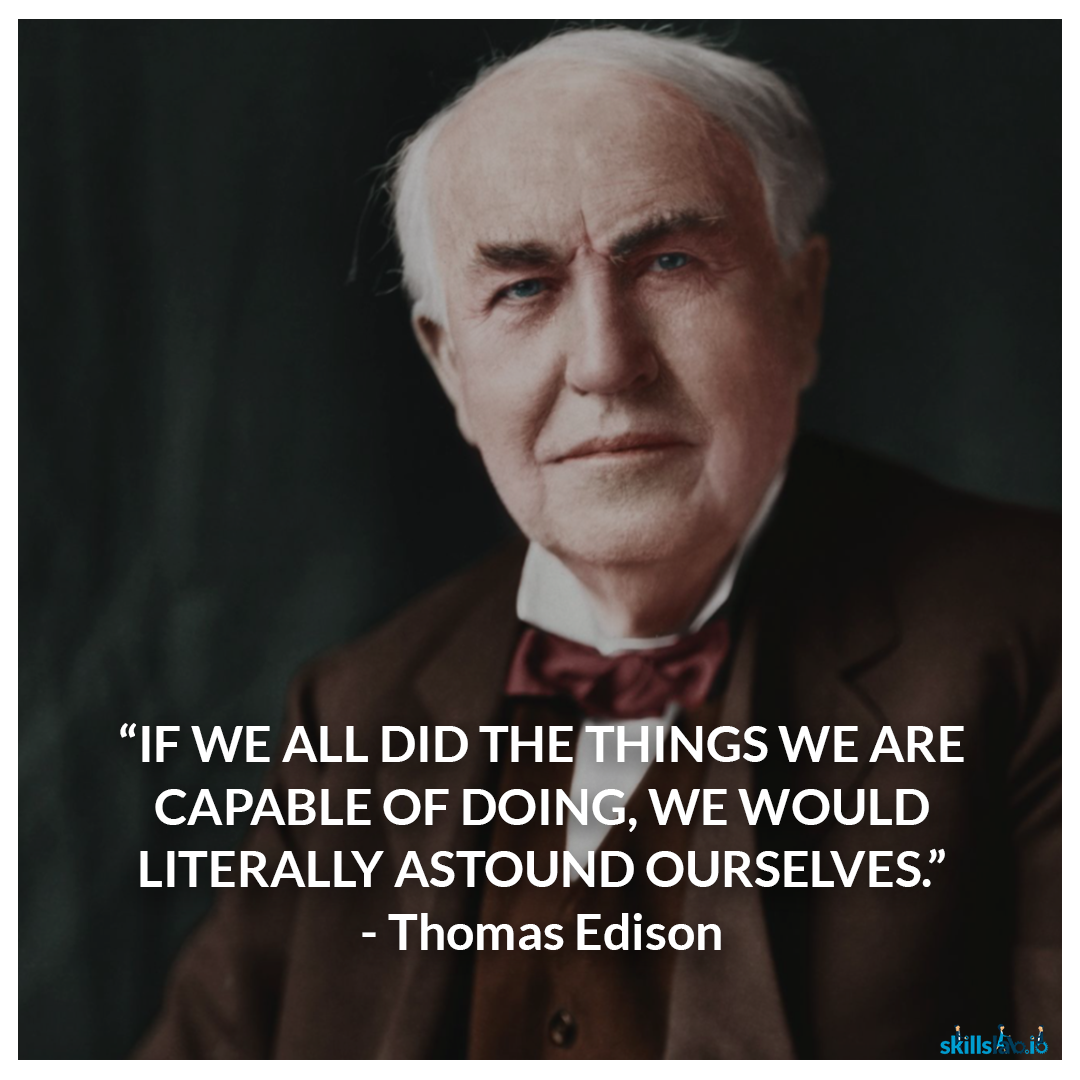 20. "If we all did the things we are capable of doing, we would literally astound ourselves." – Thomas Edison [Click to Tweet]
21. "Leadership is doing what is right when no one is watching." – George Van Valkenburg [Click to Tweet]
22. "Opportunities are usually disguised as hard work, so most people don't recognize them." – Ann Landers [Click to Tweet]
23. "Make a customer, not a sale" – Katherine Barchetti [Click to Tweet]
24. "He that is good for making excuses is seldom good for anything else" – Benjamin Franklin [Click to Tweet]
25. "Excellence is not a skill. It's an attitude." – Ralph Marston [Click to Tweet]
26. "Integrity is what we do, what we say and what we say we do" – Don Galer [Click to Tweet]
27. "It's easier to explain price than to apologize for quality forever" – Zig Ziglar [Click to Tweet]
28. "If opportunity doesn't knock, build a door" – Milton Berle [Click to Tweet]
29. "For every sale you miss because you're too enthusiastic, you will miss a hundred more because you are not enthusiastic enough." – Zig Ziglar [Click to Tweet]
30. "Today is always the most productive day of your week." – Mark Hunter [Click to Tweet]
31. "Try not to become a person of success, but try to become a person of value" – Albert Einstein [Click to Tweet]
32. "The best sales questions have your expertise wrapped into them." – Jill Konrath [Click to Tweet]
33. "Some men see things as they are and ask why…I dream of things that never were and ask why not?" – Robert Kennedy [Click to Tweet]
34. "You can do anything if you have enthusiasm. Enthusiasm is the yeast that makes your hopes rise to the stars. With it, there is accomplishment. Without it there are only alibis." – Henry Ford [Click to Tweet]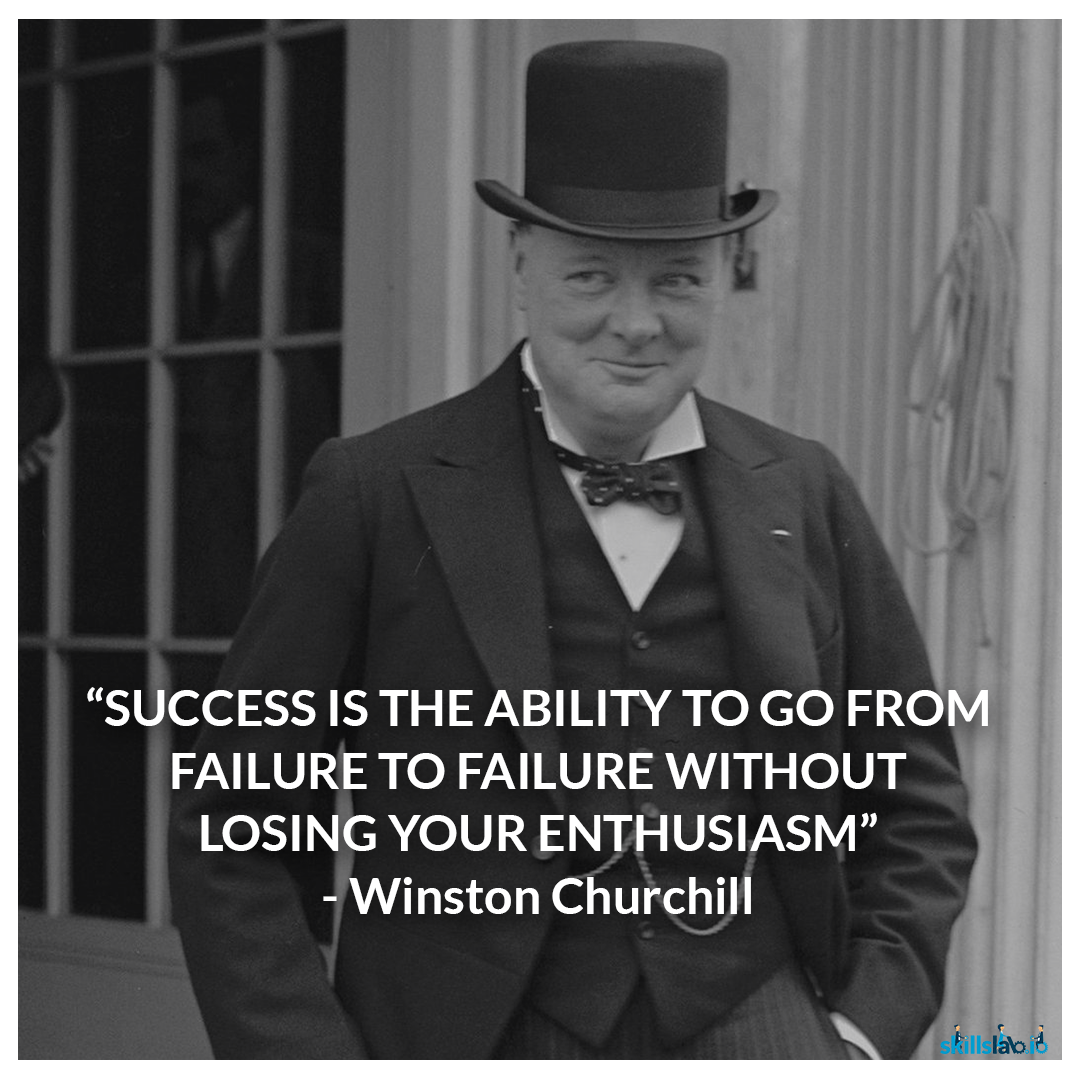 35. "Success is the ability to go from failure to failure without losing your enthusiasm." – Winston Churchill [Click to Tweet]
36. "You don't close a sale; you open a relationship if you want to build a long-term successful enterprise" – Patricia Fripp [Click to Tweet]
37. "There are no shortcuts to any place worth going." – Beverly Sills [Click to Tweet]
38. "Life's battles don't always go to the strongest or fastest; sooner or later those who win are those who think they can." – Richard Bach [Click to Tweet]
39. "The difference between a successful person and others is not a lack of strength, not a lack of knowledge, but rather a lack of will." – Vince Lombardi [Click to Tweet]
40. "Every brand isn't for everybody, and everybody isn't for every brand" –Liz Lange [Click to Tweet]
41. "The successful warrior is the average man, with laser-like focus." – Bruce Lee [Click to Tweet]
42. "If you don't give up on something you truly believe in, you will find a way." – Roy T. Bennett [Click to Tweet]
43. "There is no such thing as a no-sale call. A sale is made on every call you make. Either you sell the client some stock or he sells you a reason he can't. Either way, a sale is made, the only question is who is gonna close? You or him?" – Ben Affleck [Click to Tweet]
44. "The key to mastering any kind of sales is switching statements about you -how great you are, and what you do- to statements about them." – Jeffrey Gitomer [Click to Tweet]
45. "You can't beat the person who never gives up." – Babe Ruth [Click to Tweet]
46. "The road to Easy Street goes through the sewer" – John Madden [Click to Tweet]
47. "If you aren't going all the way, why go at all?" – Joe Namath [Click to Tweet]
48. "Lean in speak out, have a voice in your organization, and never use the word 'sorry.'" – Trish Bertuzzi [Click to Tweet]
49. "High expectations are the key to everything." – Sam Walton [Click to Tweet]
50 "No one can make you feel inferior without your consent." – Eleanor Roosevelt [Click to Tweet]
51. "Success is never final. Failure is never fats. It is courage that counts." – Winston Churchill [Click to Tweet]
52. "Trying is winning in the moment." – Dan Waldschmidt [Click to Tweet]
53. "It ain't over 'til it's over." – Yoggi Berra [Click to Tweet]
54. "A goal is a dream with a deadline" – Napolean Hill [Click to Tweet]
55. "Outstanding people have one thing in common: An absolute sense of mission" – Zig Ziglar [Click to Tweet]
56. "Winning isn't everything, but wanting to win is." – Vince Lombardi [Click to Tweet]
57. "Motivation will always beat mere talent" – Norman Ralph Augustine [Click to Tweet]
58. "I attribute my success to this: I never gave or took any excuse" – Florence Nightengale [Click to Tweet]
59. "There is always room at the top" – Daniel Webster [Click to Tweet]
60. "Everything you've ever wanted is on the other side of fear." – George Addair [Click to Tweet]
61. "Change before you have to." – Jack Welch [Click to Tweet]
62. "Value the relationship more than the quota" – Jeff Gitomer [Click to Tweet]
63. "It's not about having the right opportunities. It's about handling the opportunities right." – Mark Hunter [Click to Tweet]
64. "Always do your best. Whatever you plant now, you will harvest later." – Og Mandino [Click to Tweet]
65. "Sales success comes after you stretch yourself past your limits on a daily basis." – Omar Periu [Click to Tweet]
66. "Don't watch the clock; do what it does. Keep going." – Sam Levenson [Click to Tweet]
67. "Whenever a individual or a business decides that success has been attained, progress stops." – Thomas J. Watson Jr. [Click to Tweet]
68. "The harder the conflict, the more glorious the triumph." – Thomas Paine [Click to Tweet]
69. "The questions you ask are more important than the things you could ever say." – Tom Freese [Click to Tweet]
70. "Begin always expecting good things to happen." – Tom Hopkins [Click to Tweet]
71. "Sales are contingent upon the attitude of the salesman- not the attitude of the prospect." – W. Clement Stone [Click to Tweet]
72. "Act as if what you do makes a difference. It does." – William James [Click to Tweet]
73. "If you aim at nothing, you will hit it every time." – Zig Ziglar [Click to Tweet]
74. "Setting goals is the first step in turning the invisible into the visible." – Tony Robbins [Click to Tweet]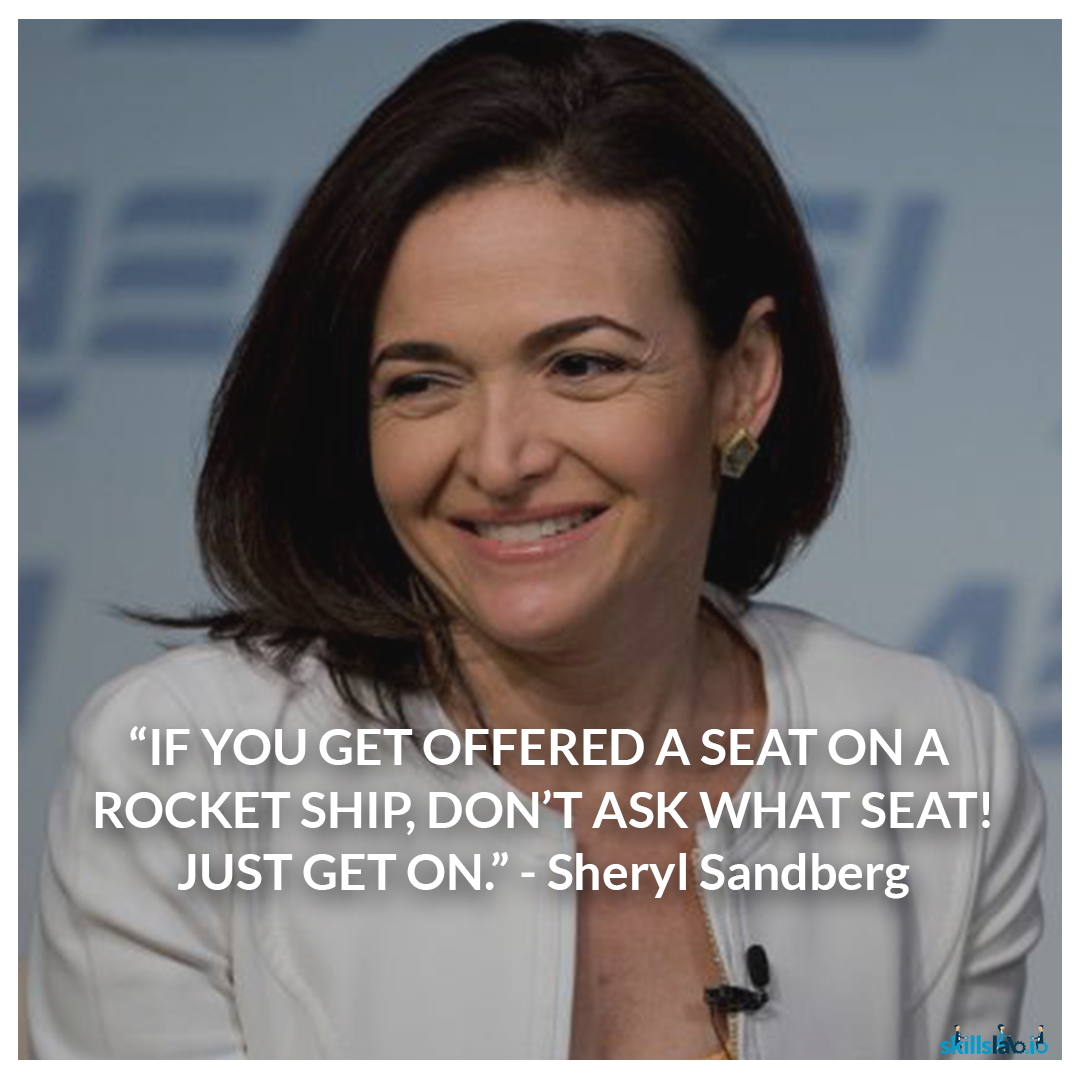 75. "If you get offered a seat on a rocket ship don't ask what seat! Just get on." – Sheryl Sandberg [Click to Tweet]
76. "Tough times never last, but tough people do." – Robert Schuller [Click to Tweet]
77. "Our greatest weakness lies in giving up. The most certain way to succeed is always to try just one more time." – Thomas Edison [Click to Tweet]
78. "The most unprofitable item ever manufactured is an excuse." – John D. Rockefeller [Click to Tweet]
79. "How you think when you lose determines how long it will be until you win." – G.K. Chesterton [Click to Tweet]
80. "If you are not moving closer to what you want in sales (or in life), you probably aren't doing enough asking." – Jack Canfield [Click to Tweet]
81. "We herd sheep, we drive cattle, we lead people. Lead me, follow me, or get out of my way." – George S. Patton [Click to Tweet]
82. "Keep your sales pipeline full by prospecting continuously. Always have more people to see than you have time." – Brian Tracy [Click to Tweet]
83. "Big shots are only little shots who keep shooting." – Christopher Morley [Click to Tweet]
84. "I got lucky because I never gave up the search. Are you quitting too soon? Or are you willing to pursue luck with a vengeance?" – Jill Konrath [Click to Tweet]
85. "Don't let what you cannot do interfere with what you can do." – John R. Wooden [Click to Tweet]
86. "Do not be afraid to give up the good to go for the great." – John D. Rockefeller [Click to Tweet]
87. "The successful people are the ones who can think up things for the rest of the world to keep busy at." – Don Marquis [Click to Tweet]
88. "Do you want to know who you are? Don't ask. Act! Action will delineate and define you." – Thomas Jefferson [Click to Tweet]
89. "Unless you puke, faint, or die, keep going." – Jillian Michaels [Click to Tweet]
90. "It does not matter how slow you go as long as you do not stop." – Confucius [Click to Tweet]
91. "There are no traffic jams along the extra mile." – Roger Staubach [Click to Tweet]
92. "Motivation is what gets you started. Habit is what keeps you going." – Jim Ryun [Click to Tweet]
93. "Get comfortable with being uncomfortable." – Jillian Michaels [Click to Tweet]
94. "Do or do not. There is no try." – Yoda [Click to Tweet]
95. "The only workout you'll regret is the one that didn't happen." – Bob Harper [Click to Tweet]
96. "I hated every minute of training, but I said, 'Don't quit. Suffer now and live the rest of your life as a champion.'" – Muhammad Ali [Click to Tweet]
97. "Strength does not come from physical capacity, it comes from an indomitable will" – Gandhi [Click to Tweet]
98. "Life is 10 percent what happens to you and 90 percent how you react to it." – Charles Swindall [Click to Tweet]
99. "Believe you can and you're halfway there." – Theodore Roosevelt [Click to Tweet]
100. "Whether you think you can or you can't, you're right." – Henry Ford [Click to Tweet]
101. "Go confidently in the direction of your dreams. Live the life you have imagined." – Henry David Thoreau [Click to Tweet]